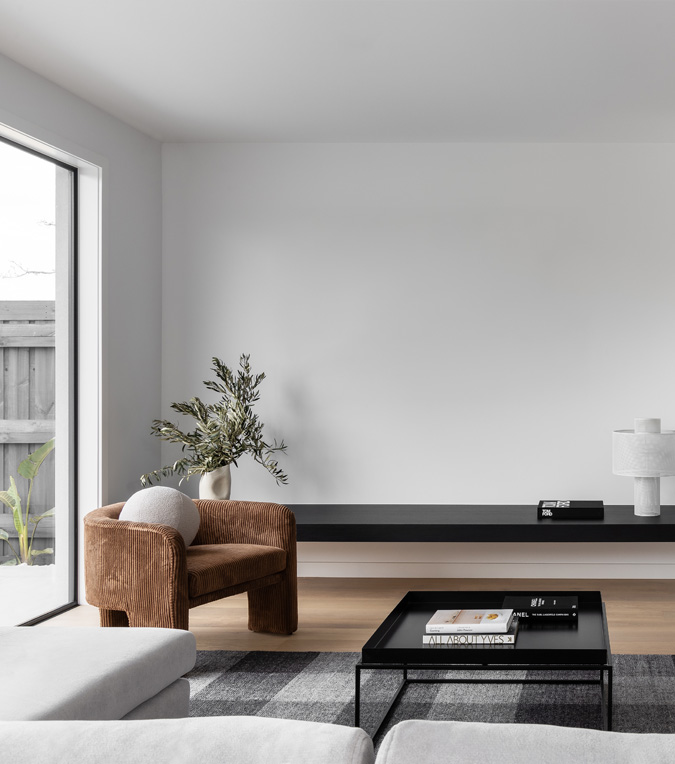 Architecture + Interior Design
Home by MM combines the experience of leading architecture, interior design, construction and development professionals under one roof.
For more than ten years, directors James McGann, Paul Mancini and Anthony Mancini have worked together on award-winning Melbourne residences for those who share their passion. Now, we're able to bring their signature approach to new residences and renovations to clients in Melbourne, and to trusted builders across Australia.
For more information, please contact us.